Indo Japan Neurosurgical Meeting
---
Welcome to
Dear Friends,
Brain & Spine Society (BASS) is proud to host the Indo-Japan Neurosurgical Meeting on 3-4 March, 2018 at KIMS Hospital (Secunderabad) Auditorium, Hyderabad. It is our pleasure to welcome you to Hyderabad - India for this significant global conference. As the Organizing Secretary of the meeting , I take pride in encouraging you to participate and invite you all to Hyderabad to attend is conversant forum.
India is an ancient rich civilization & Indians are known across the world for their hospitality and warmth. The country has made tremendous progress since independence. The cultural uniqueness and extravaganza of our country will truly leave you spell bounded, portraying the Unity in Diversity. We are also certain that the deliberations during the conference will make your visit enriching and memorable.
The diplomatic relations between India and Japan today is at its historic high. However, we do not want any communication gap between both countries over each one's potentials and opportunities, therefore we must strive together to increase the participation and interaction at this forum.
Hyderabad is one of the most cosmopolitan cities in India and has developed into one of the major hubs for the Medical, IT, bio technology, pharmaceutical companies, etc.
We eagerly await your arrival in Hyderabad, India in March 2018.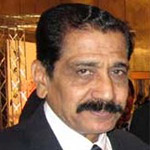 Dr. K.V.R. Sastry
Chairperson
Indo Japan Neurosurgical Meeting
Dr. Manas Panigrahi
Organising Secretary
Indo Japan Neurosurgical Meeting
          Skill Training in Clinical Neurology
---
It is my pleasere to inform you that a monthly program – Skill Training in Clinical Neurology has been planned for neurologists and neurosurgeons. It shall be held every fourth Sunday on monthly basis during 09:30 – 13:13Hrs. It will be a dedicated continuous teaching program for whole year (every forth Sunday)
---